Caroline Nordstrand · 28/08/2014 ·
Chart Art Fair opens tomorrow. I asked the five founding gallerists to pick three things to do/see this year. Here's what they replied. 
Photo from last's years Chart art fair – an inside view of the gallery space at Charlottenborg. 
Jesper Elg, V1 Gallery: 
1) The opening of  Chart from 16.00 – 20.00 tomorrow and the following party. 27 nordic galleries. Art from around the world. Pop-up restaurants and bars in the courtyard and food provided by Atelier September, Absolut, Pluto, L'Esprit du Vin, Condesa, Søren K and CHÉ FÈ – all in set in a milieu created by young architects and students of architecture. An eclectic music line-up with concerts by Iceage, Darkness Falls, Cancer, To\To, Sun Foot and Dorit Chrysler, plus dj sets by Djuna Barnes, Jenny Wilson, Kasper Bjørke, Steen Jørgensen, Pym+Nis Bysted and Synd og Skam. It's going to be an amazing day and night.  
2) Matthew Stone's performance "Other Worlds" – saturdat at 12.15 and again at 13.15. An entirely new performance created in collaboration with choreographer and dancer Louise Midjord. It will be the first time the british artist Matthew Stone performs in Denmark.  
3) I look forward to exploring the new works by Lucas Blalock at Galleri Peder Lund. A new body of work by Adam Jeppesen at Peter Lav Gallery. A new painting by Tal R at Galleri Bo Bjerggaard – titled "The Pigeon Man" – and a new series of Tal R prints at Nils Borch Jensen entitled Smoking Girl. I am also excited to see Brad Grievson's works at Galleri VI, VII as I haven't seen them "live" before. 
Artwork by Brad Grievson
V1′s Jesper Elg. 
Susanne Ottesen, Galleri Susanne Ottesen:
1) Join the talks at the art library – it is a two in one experience – for many it will be the first time at the fantastic library and, hopefully, the talks will be interesting.  
2) Pay attention to Morten Buch's 7,5 m painting in the VIP lounge.
3) Do the tour around the 27 galleries more than one time – you will discover something new every time. 
Photo from Chart art fair 2013 – a view of the courtyard during the opening party. 
Claus Andersen, Andersen's Contemporary:
1) The Dorit Chrysler performance. 
2) Olafur Eliasson's special project at the CCP (Copenhagen Cable Park). 
3) The party in the courtyard tomorrow!  
Bo Bjerggard in his gallery in the Meetpacking district at the opening of Per Kirkeby's 2013 exhibition Hvide Tavler. 
Bo Bjerggaard, Galleri Bo Bjerggaard:
1) Talk: This year, in collaboration with ArtReview, Chart has put together a strong program of art talks. One of them will take place Sunday at 2pm, where artists John Kørner and Keith Tyson will discuss contemporary art's role and commitment to it's time under the headline "The Contemporary".  
2) The architecture pavilions: A nice new take on this year's Chart is the collaboration between seven architect teams and the food companies (L'Esprit du Vin, Søren K, Pluto, CHART Bar & Absolut Vodka, Atelier September, Condesa Bar og Spiseri, DR, CHÉ FÈ) that serve food in Charlottenborg's courtyard. The idea of having students of architecture create the courtyard pavilions suits the historical surroundings perfectly.  
3) Anne-Karin Furunes: As my third pick I choose the painting Freedom Fighters XII by the acclaimed Norwegian artist Anne-Karin Furunes, who is represented by our Finish colleague Galerie Anhava. Furune's painting is created by a process perforation on a black canvas. In all it's simplicity, this creates holes that forms a "picture". What the eye perceives as white spots on a black canvas, is actually the white wall behind the holes. 
Anne-Karin Furunes: Freedom Fighters XII, 2014
David Risley, David Risley Gallery: 
1) The party should be amazing, last year 5000 people came, this year we have Iceage, To\To and other great bands playing, my personal highlight though is Nis Bysted and William Pym Dj set. Nis Bysted runs Escho record label and plays in the bands Thulebasen and Nikolas. William Pym is European director of James Cohan Gallery NYC and a great writer. They are old friends who love playing music together. I'm looking forward to hearing them blast the Bee Gees and early Aerosmith across the courtyard.
2) I'm really excited to be showing Jake and Dinos Chapman for the first time in Copenhagen at Chart. 
3) Food. Being at art fairs for days on end can be soul destroying. Not at Chart. This year we will be able run down to the courtyard and get tacos from Condesa and hopefully pork cheek meatballs from Pluto. 
Chart opens tomorrow at Kunsthal Charlottenborg. 
Caroline Nordstrand · 27/08/2014 ·
The second round of Chart Art Fair takes place this weekend showcasing a cut out of what is up on the nordic contemporary art scene. The fair launches Friday with an opening party presenting live music – among others by Darkness Falls, Ice Age and Cancer – followed by dj sets. There will also be street food stalls lined-up in Charlottenborgs courtyard provided by six of Copenhagen's most hyped tastemakers; L'Esprit du Vin, Ché Fè, Atelier September, Pluto, Condesa and Søren K.
Screw the guide stuff, this is not a guide, it is just a selection things to see/attend made by me.  
Keith Tyson: Unnatural Portrait
TALKS:
Sunday 31 August, 2pm:
The Contemporary – Artists John Kørner and Keith Tyson discuss how important it is for an artist to be 'contemporary' and in tune with their audiences. Moderated by Mark Rappolt
Sunday 31 August, 4pm: 
Biography – As they prepare to launch the latest leg of their exhibition, Biography, at the National Gallery of Denmark in Copenhagen, artists Michael Elmgreen and Ingar Dragset discuss the construction of personal narratives in public space. Moderated by Mark Rappolt
Danish/Icelandic artist Olafur Eliasson is represented by Icelandic gallery i8 at Chart but will also be doing a 'special project'. (image via design boom)
SPECIAL PROJECTS: 
Andersen's Contemporary – Olafur Eliasson (Copenhagen Cable Park, Kraftværksvej 20, 2300 Copenhagen S)
Matthew Stone: Love Focused Like a Laser (performance photo)
PERFORMANCE: 
Saturday 30 August
Matthew Stone - Other Worlds
Stemming from Matthew Stone's interest in shamanism and altered states, the performance includes an immersive and hypnotic musical score (written by Stone) and dance choreographed in collaboration with Louise Midjord.  Part cathartic spectacle and part sensory-deprived ecstasy technique, 'Other Worlds' is designed to invoke a metaphysical and highly personal journey created by each participant.
Duration: 30 min. 12.15pm & 12.45pm
Ebbe Stubb Wittrup: After Matuyshin a Guide to Color #1-#30
GALLERIES/ARTISTS: 
Christian Andersen (DK): Rolf Nowotny
Galerie Martin Asbæk (DK): Ebbe Stubb Wittrup
Nicolai Wallner (DK): Alexander Tovborg, A Kassen, Elmgreen & Dragset, Jeppe Hein
Peder Lund (NO): Lucas Blalock 
Lucas Blalock: Tenting
Galleri Andersson/Sandström (SE): Antony Gormley
Elastic Gallery (SE): Magnus Thierfelder, Camilla Løw 
Galerie Nordenhake (DE/SE): Sirous Namazi
Annaellegallery (SE): Emil Westman Hertz
Peter Linde Busk: The Ghost of Christmas Past
Caroline Nordstrand · 15/08/2014 · Paradis Garde Le Pour Toi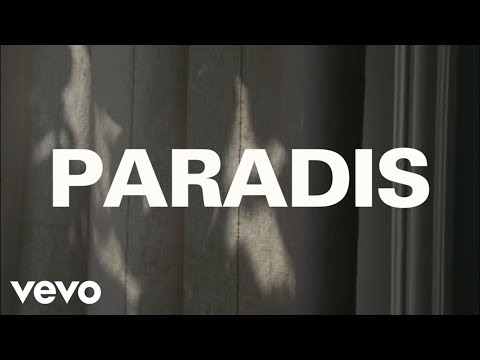 For the past two years, Simon and Pierre of Paradis have been working on their new album. Finally on Bastille Day (yes, they're frenchies) they released their new single Garde Le Pour Toi. Listen here and watch the video by Daniel Brereton.
Caroline Nordstrand · 13/08/2014 · Mischa Pavlovski Kapitel Posh Isolation
Do yourself a favour and head over to Self-titled mag, where you can currently stream Mischa Pavlovski's debut LP Kapitel just released on Danish label Posh Isolation. Then do yourself a favour and go home or to whatever place you feel most at peace in – somewhere outside would be quite nice – then lie down and listen to his two side story. It will be 40 something minutes well spent! 
Caroline Nordstrand · 09/08/2014 ·
Let's be frank: I write so that hopefully people will read it. Hence, I will spare you a show-off-apology, and cut to the point: I have a couple of stories out in the new issues of Cover and Cover Man, that I hope you will read. There should be something for reflection as well as mere amusement.  
An opinion piece on normcore. 
A short piece on French design-icons, the brothers Bouroullec. 
My interview with Future Islands – composed as a song. 
A piece about Danish tech-investor/entrepreneur Morten Lund. Really do look into this guy!
Interview with band of the moment, The Minds of 99, made in collaboration with musician Johann Kolstrup. 
A light one: A peep into French synth-pop-star Sébastien Tellier's all time favourite album. 
Cheers.