Caroline Nordstrand · 27/05/2015 · debate mette høeg danish female writers cecilie lind
if the past week's debate about (young) danish female writers – and the literary climate in denmark as such – has not yet entered your sphere, i think you should give it a shot of attention.
it started with mette høeg's article in last week's weekend avisen (read it here), where the danish fulbright-scholar argued – in an extremely harsh tone covered in ice-cold academicism – that danish literature is suffering from an overrepresentation of young female writers reveling in their own problems and narcissistic selfness leaving them no valuable significance beyond the closed, self-absorbed milieu around "forfatterskolen".
a lot of voices – including, of course, many from the literary milieu – reacted (worth notice, writer christina hagen). danish poet and literary critic, lars bukdahl, kept track of the debate on his blog, as did politiken who has provided an overview of the case for its readers.
the article also generated many a looong status update on Facebook (like this update by writer and head of forfatterskolen, Pablo Llambias). as a matter of fact i don't think i have seen such an open debate rage in the media for a long time. the commentaries speak for themselves.
anyhow, i write this post, partly because i think its an interesting debate, mainly because i want to give a virtual shout out to danish writer cecilie lind, who provided the most honest, brave and interesting response. read it here. it brilliantly speaks for itself.
Caroline Nordstrand · 27/05/2015 · wonderland magazine genderfuck
as a teenager i would visit wonderland art space on viktoriagade and grab a copy of the eponymous magazine. that was back in the 00's, and it's been a while since wonderland magazine has been around. however, in celebration of wonderland (the agency's) 10 year anniversary, a totally fresh edition of the magazine has been piled together.
as always a tribute to art and cultural activity, i've contributed with an interview with two bright, strong and in all ways admirable young profiles (image above – yes, i love it), which i'm pretty exited to see in print.
you know the drill: free beer, djs and – hurray! – home made burgers. so do pass by the release(slash)birthday this friday. it'll be a nice way to start your weekend.
Caroline Nordstrand · 27/05/2015 · communions ep
communions is one of a few bands to emerge in recent years that really capture the time and feel of a new generation. its melodic, gritty with a dreamy edge, and according to noisy 'an untamed testament to the trials of youth'. listen for your self; head over to noisy where you can now stream their new self-titled ep. good stuff!
Caroline Nordstrand · 08/05/2015 · stone roses epic interview 1989 ian brown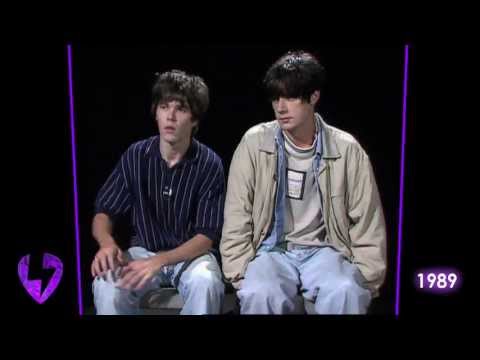 the best example of how unthankful and thrilling journalism is. ian brown is so nonchalant, it's almost as if it's staged. it's pretty amazing how many good quotes can come out of one interview.
"what do you want to talk about, ian?"
"nothing imparticular…"
"i thought you we're out to sell your product?"
"well, you thought wrong then… i just wanted to wee you again."
"do you think you're superior to other people?"
"yeah"
"other musicians or other people?"
"people… its just a feeling i have"
Caroline Nordstrand · 03/05/2015 · m.i.a romain gavras gingers genocide
this video is just fucking genius. music by m.i.a, directing by romain gavras. and it's five years old. and whatever. it's still great, and it's still relevant. its actually quite interesting to read about it, especially about its reception. its banned from youtube in the us and uk due to its explicit brutality and violence.
Caroline Nordstrand · 27/04/2015 · bruce jenner human beings Love trans gender
… who is now transitioning into becoming a woman. great for you. and great for all the people out there for whom jenner is setting an example. it is really plain simple – as paris lees said it – spread the love and challenge the hatred. man, woman, trans or what have you – at the end of the day, we are all just human beings.
Caroline Nordstrand · 24/04/2015 · boring fomo norms vodka
"what did you do this weekend?"
"not much."
"ah okay, i guess people need that every once in a while."
it tricks me when i am met with this reply in that well-known semi-sympathetic kind of way. as if having an off-weekend is an exception or deviation from some kind of norm… that says (young) people can't spend a weekend doing nothing? like when you go home early and you have listen to five of your friends like: 'come on, stay, seriously, don't be so boring.' really, that doesn't exactly make it easier to pull the plug, especially not for a generation suffering from collective fomo or whatever they call social ocd nowadays, and a great deal of us don't pull that stupid plug exactly because we listen to friends (or facebook) instead of listening to our freaking bodies and their needs. it is not just okay to stay in every once in a while, it is always okay to stay in and do nothing, and neither you nor your friends need to defend it. also, i would say; it's okay to be boring. especially if boring means doing what you want to do. same goes for the opposite. difference is, you rarely have to stand up for your right to be outgoing and funny. just like you rarely have to explain why you downed a litre of vodka and slept saturday through sunday (wait, maybe that is not entirely true, anyway). but we all need that too… every once in a while (wink)
well, maybe then you should practice byotch.
have a great weekend ^_^